Regular price
$336.95 USD
Regular price
$480.95 USD
Sale price
$336.95 USD
Unit price
per
30-DAY HASSLE FREE RETURN

TRACKABLE SHIPPING

PACK WITH CARE
Full or partial refund if the item is not as described.

Full refund or new replacement for damaged or lost items.
The luxurious Belladonna duvet cover set brings a touch of class to your bedroom, creating a stylish and sweet ambiance with embossed jacquard embroidered flowers. Made from 1200TC long staple Egyptian cotton, this duvet cover set is incredibly soft and breathable. The bedding is embellished with luxurious gold embroidery which gives the design an elegant feel.
Features:
✅ Comfortable, Natural & Ultra Soft
✅ Breathability
✅ Hypoallergenic
✅ Finest Quality Egyptian cotton & Satin Jacquard
✅ Thread count: 1200TC
✅ Embroidered
✅ Easy Machine-Washing cold water on gentle cycle
✅ Suitable for Summer, Autumn, Spring and Winter

👉 Free Shipping via DHL, FedEx or UPS Expedited
SET CONTENTS:

Flat Sheet Style:
Queen 200X230cm 4Pcs
1 piece Duvet Cover: 200*230cm (79*91inches)
1 piece Flat Bed Sheet: 245*250cm (96*98inches)
2 pieces Pillowcases: 48*74cm (19*30inches)

King 220X240cm 4Pcs
1 piece Duvet Cover: 220*240cm (87*94inches)
1 piece Flat Bed Sheet: 245*270cm (96*106inches)
2 pieces Pillowcases: 48*74cm (19*30inches)

Fitted Sheet Style:
Queen 200X230cm 4Pcs
1 piece Duvet Cover: 200*230cm(79*91inches)
1 piece Fitted Sheet: 150*200*25cm (59*79*9.8inches)
2 pieces Pillowcases: 48*74cm (19*30inches)

King 220X240cm 4Pcs
1 piece Duvet Cover: 220*240cm (87*94inches)
1 piece Fitted Sheet: 180*200*25cm (71*79*9.8inches)
2 pieces Pillowcases: 48*74cm (19*30inches)

1 cm=0.3937008 inches
What's the difference between Flat sheet and Fitted sheet?

Flat Sheet: do not have rubber band you can put it on your bed or mattress directly.

Fitted Sheet: have rubber band, before order please check your mattress width, length, and height.

How to choose the Fitted sheet size?
Fitted sheet width = Mattress width size
Fitted sheet length = Mattress length size
Fitted sheet deep = Mattress height size


Before order fitted sheet, please check your mattress width, length and deep size, if you need other size, please contact us.
How to use the bedding set?

1. How to use duvet cover?
Duvet cover with zipper on back side, please open zipper and put same size duvet into duvet cover to use. It will be thick and warm as picture. Before order the bedding set please measure duvet, mattress size then choose the match size bedding set.

Duvet cover when wash it, please open duvet cover zipper and take out the duvet, only wash the duvet cover.

The duvet cover is washable and gentle. Do not use a high temperature dryer so as not to damage the toughness of the fiber. After the duvet cover is dried, iron it flat, open the zipper, and put into duvet to use.

2. How to use flat sheet?
Full cover your mattress.

3. How to use fitted sheet?
Fitted sheet with elastic, full cover mattress.

4. How to use pillowcases?
Please put pillow into pillowcases to use.

Reminder:


This is a duvet cover set, not include any filling or pillow filling. If you need filling, please order Comforters, Pillows or Duvet Inserts here.

The duvet cover with zipper, please open it and put same size comforter into it. If your comforter/blanket size 200x230cm so you should choose 200x230cm duvet cover.

Because of the long-distance transportation, the bedding set may not look the same as picture when you open the package, please wash and iron it, it will be as beautiful as the picture.

Because of the long-distance transportation, shipment package maybe a bit tight, please be careful when you open it, please make sure you won't cut the item inside. Thank you!

 
Bedding care instructions

Short Instructions:

Wash at 40°C(104°F). For bedding set with embroidery 30°C(86°F)
Don't add any additional products
Use a gentle wash cycle
Air-dry where possible
Iron on a low heat. You can put a cloth on bedding set when ironing

How To Wash Egyptian Cotton Bedding

Luckily, washing Egyptian Cotton vastly helps to soften the extra-long fibers. This means that the feel of the sheets against your skin will only improve with time. Think of it like an expensive whisky, wine or cheese!

When putting your Egyptian Cotton bedding in to wash, try and avoid adding any other items. In the frenetic movement of a dryer it is all too easy for a stray button, zip or clasp to cause noticeable damage by pulling on the material. Certainly do not mix your sheets with darker colored items. Egyptian Cotton is well-known for its superior absorbency and that extends to unwanted dyes.

By choosing a fairly low water temperature for the cycle, you should prevent the Egyptian Cotton fibers, and so the whole sheet, from shrinking. Our personal recommendation is 40°C. For bedding sets with embroidery we recommend 30°C. A gentle wash cycle is your best option.

We would always recommend that you use a minimal amount of gentle detergent rather than a chlorinated bleach. Whilst it is excellent for keeping your laundry a brilliant white, it can also be highly corrosive and damaging to Egyptian Cotton. If there are any obvious stains on the sheets you're best trying to remove them by hand prior to placing them in the wash. It may be worth choosing an extra rinse cycle to be sure that you've washed out all the detergent.

How To Dry Egyptian Cotton Bedding

With Egyptian Cotton bedding we would always recommend that you air dry the fabric on a clothesline. Hung correctly, the creasing will be minimal and you won't have to spend as long on the ironing. Air drying also to maintain the cotton's lovely natural scent.

If you must tumble dry your Egyptian Cotton bedding, make sure that you use a relatively low heat. Remove the sheets from the dryer as soon as possible after the cycle has finished and fold them. This will help prevent any stubborn creases from setting in.

Iron the sheets whilst they are still slightly damp with the iron set to a low heat.

Egyptian Cotton bedding is a high-quality item with a truly luxurious feel. Treated well, that stunning quality will last for years to come.
How to care your mulberry silk bedding?

To care for your luxurious Mulberry silk bedding, follow these steps:

Machine wash your silk bedding on the delicate cycle using cold water and a mild detergent. Alternatively, you can hand wash your silk bedding in cold or lukewarm water.
To remove stains, spot clean the affected area with a mixture of water and mild detergent. Gently rub the stain with a soft cloth, being careful not to rub too hard. Rinse the area with cool water and pat dry with a towel.
To prevent shrinkage and damage to the fabric, do not use hot water or harsh detergents when washing your Mulberry silk bedding. Avoid wringing or twisting the fabric, and use a mesh laundry bag to protect it in the washing machine.
To dry your Mulberry silk bedding, hang it on a clothesline or drying rack in a well-ventilated area, away from direct sunlight. Avoid tumble drying, as the heat can damage the silk fibers.
To restore the sheen of your Mulberry silk bedding, iron it on a low-heat setting using a steam setting. Avoid ironing directly on the silk, and use a pressing cloth to protect the fabric.
To store your Mulberry silk bedding, roll it up loosely and place it in a breathable plastic bag or soft cotton pillowcase. Avoid folding the silk, as this can cause creases and damage the fabric. Keep your Mulberry silk bedding away from direct sunlight to prevent fading and discoloration.

By following these care instructions, your Mulberry silk bedding will stay soft, smooth, and luxurious for many years to come.
Share
View full details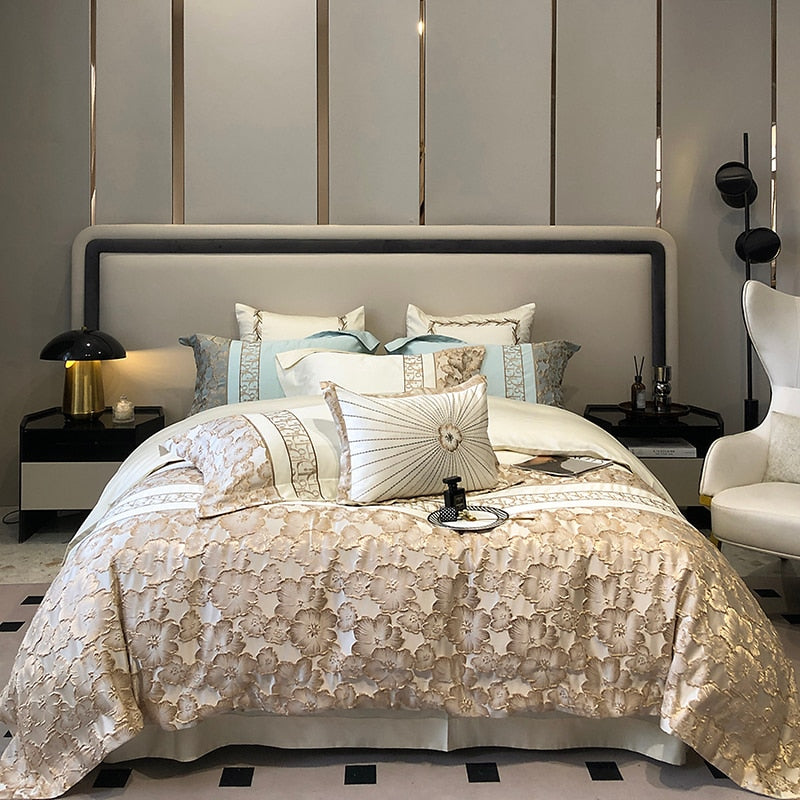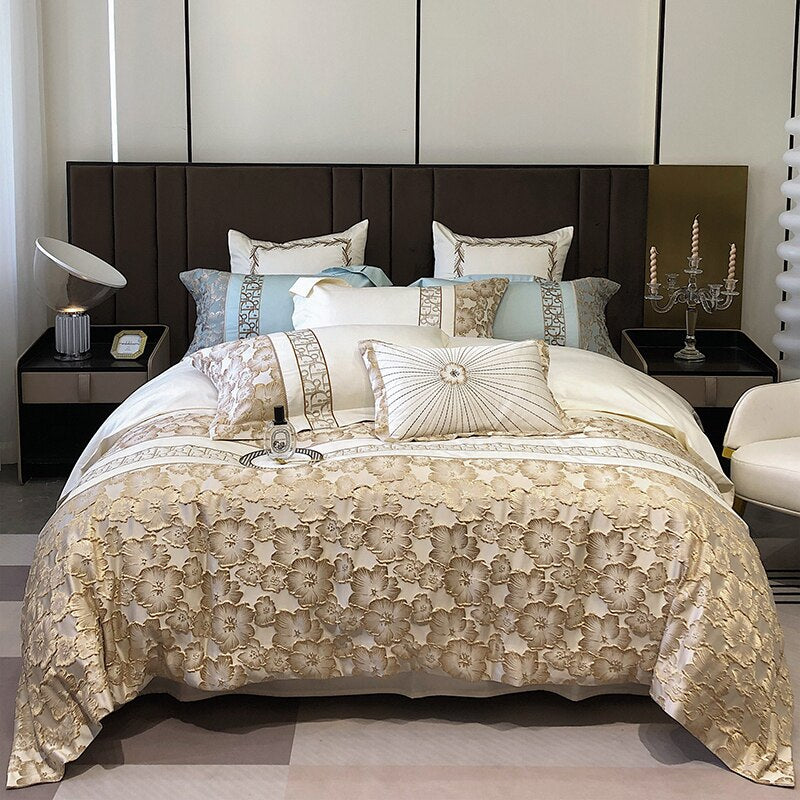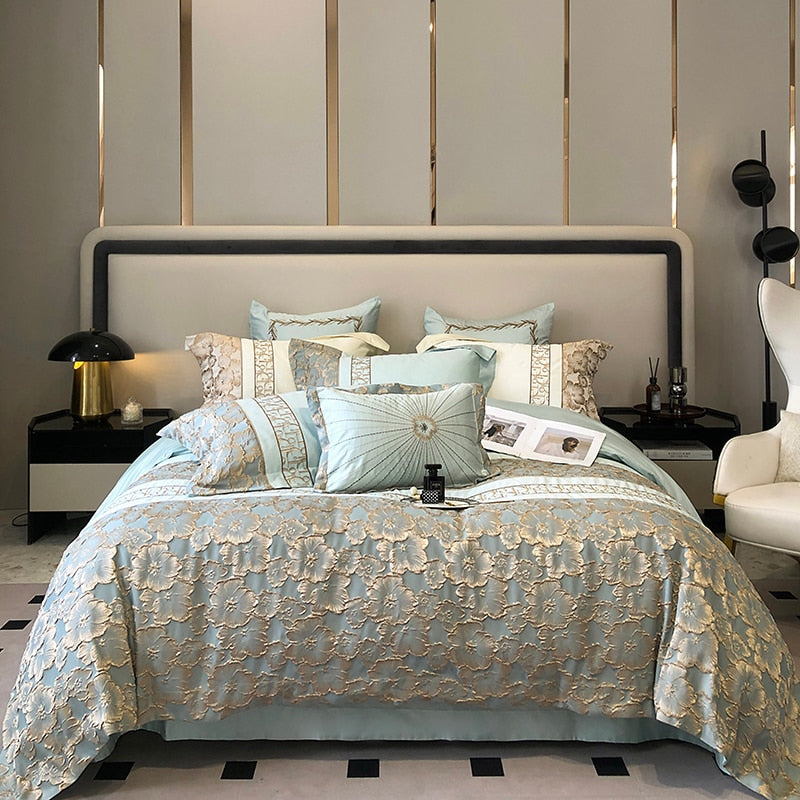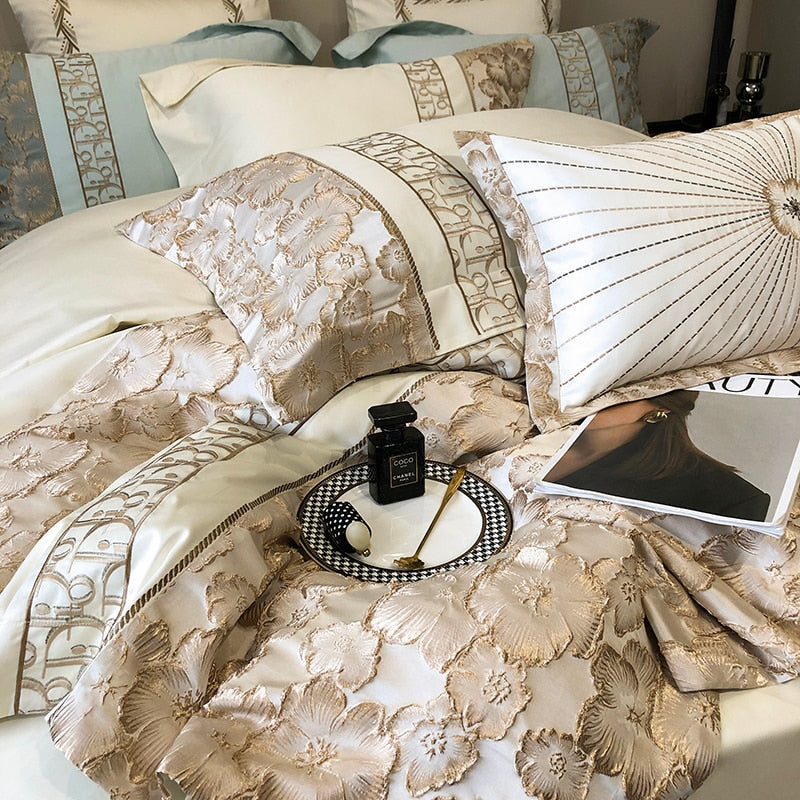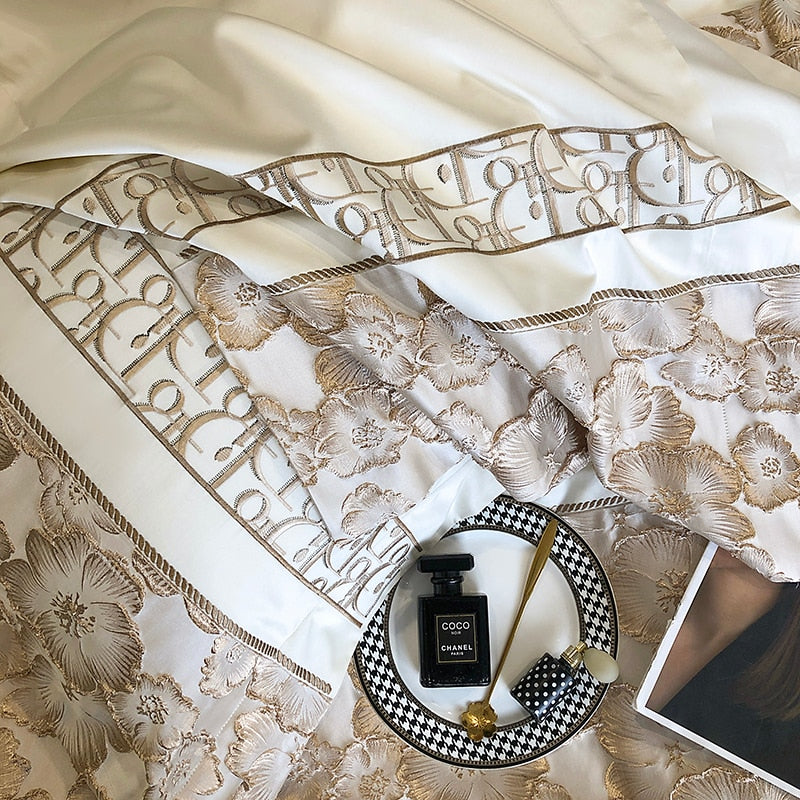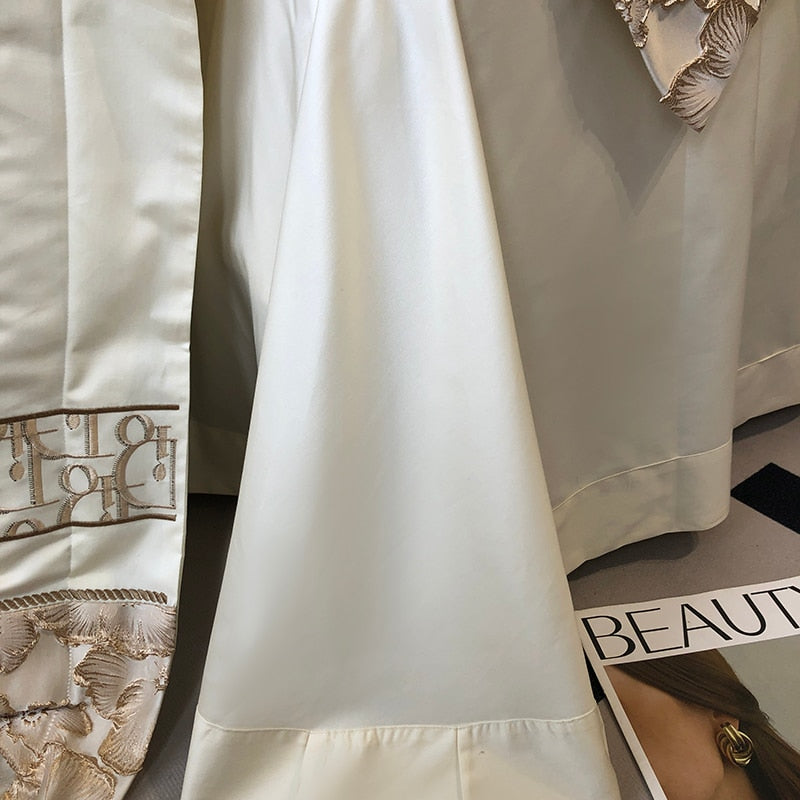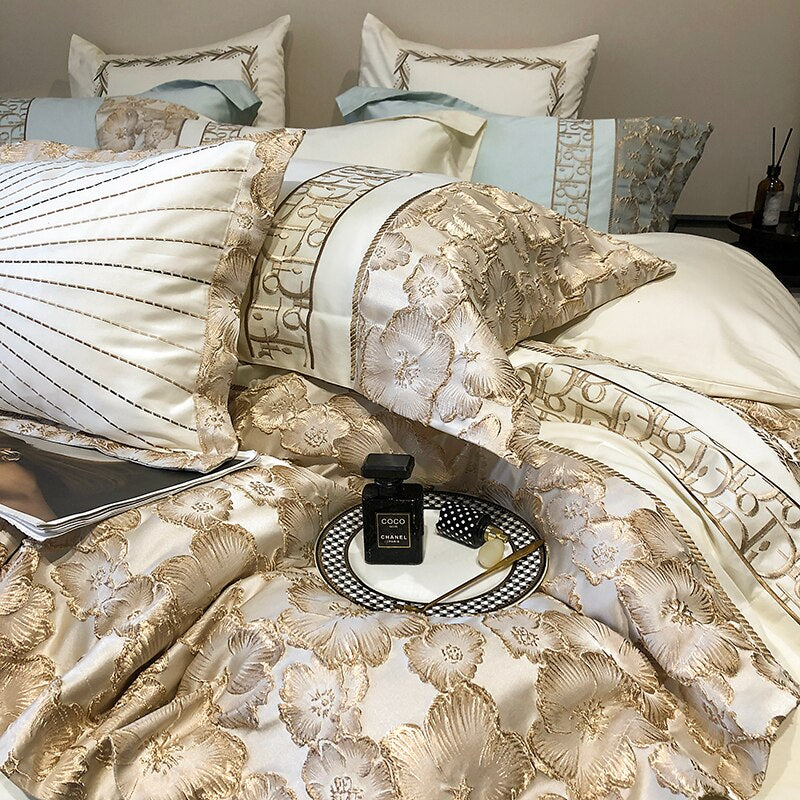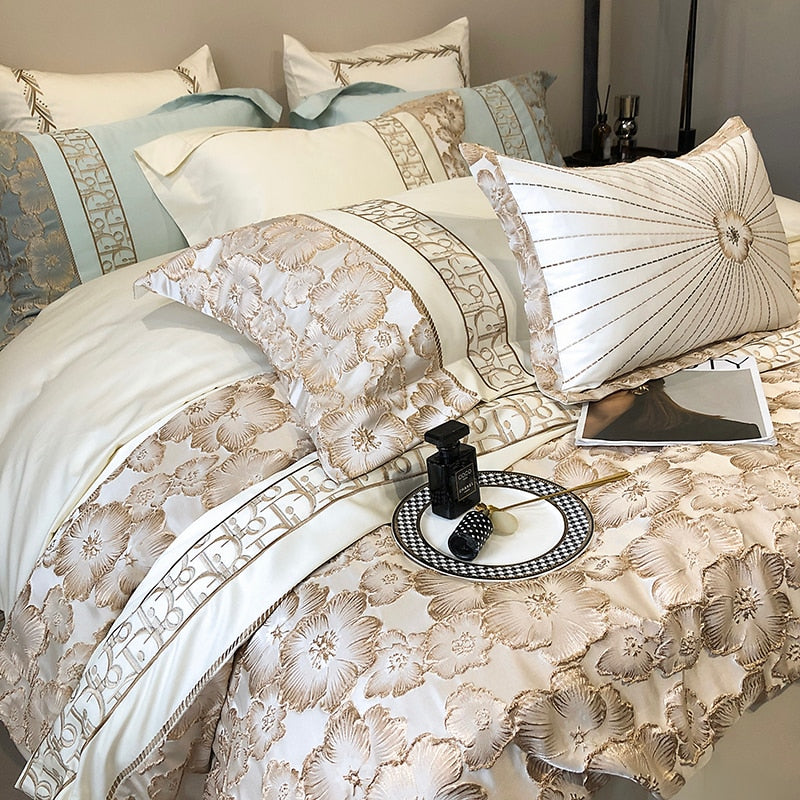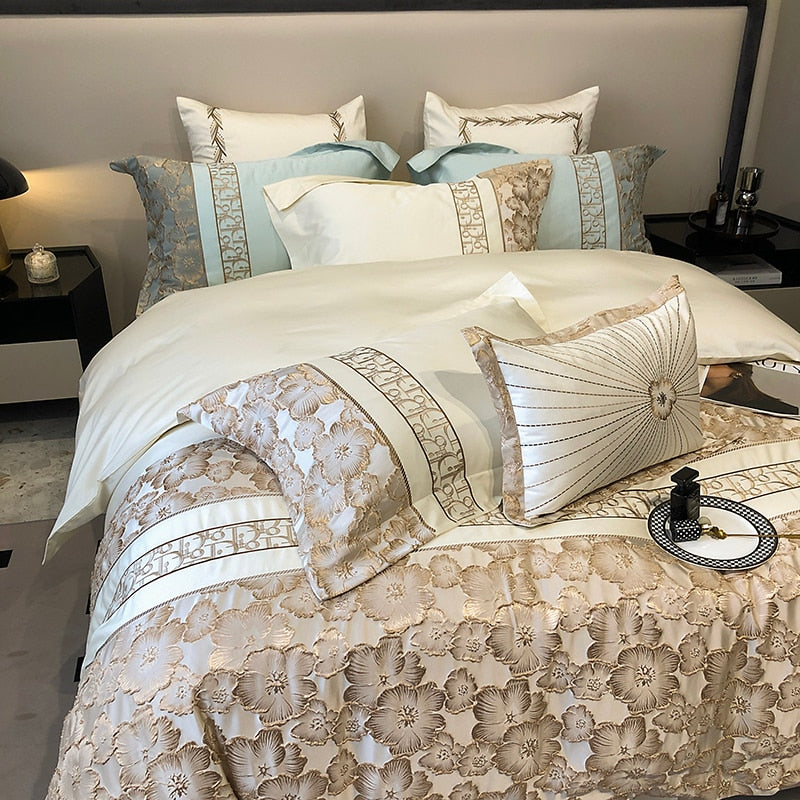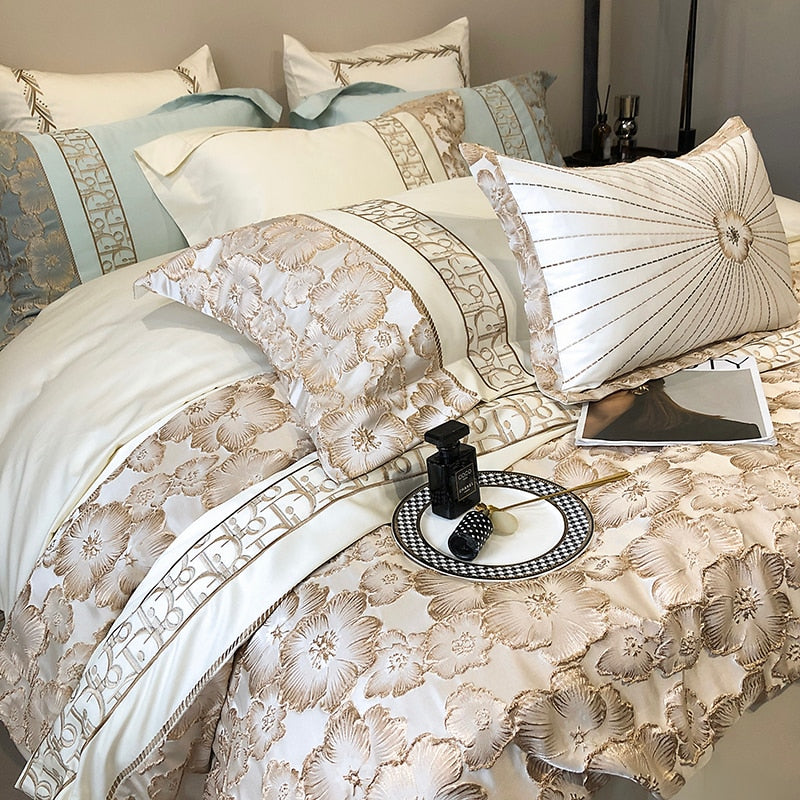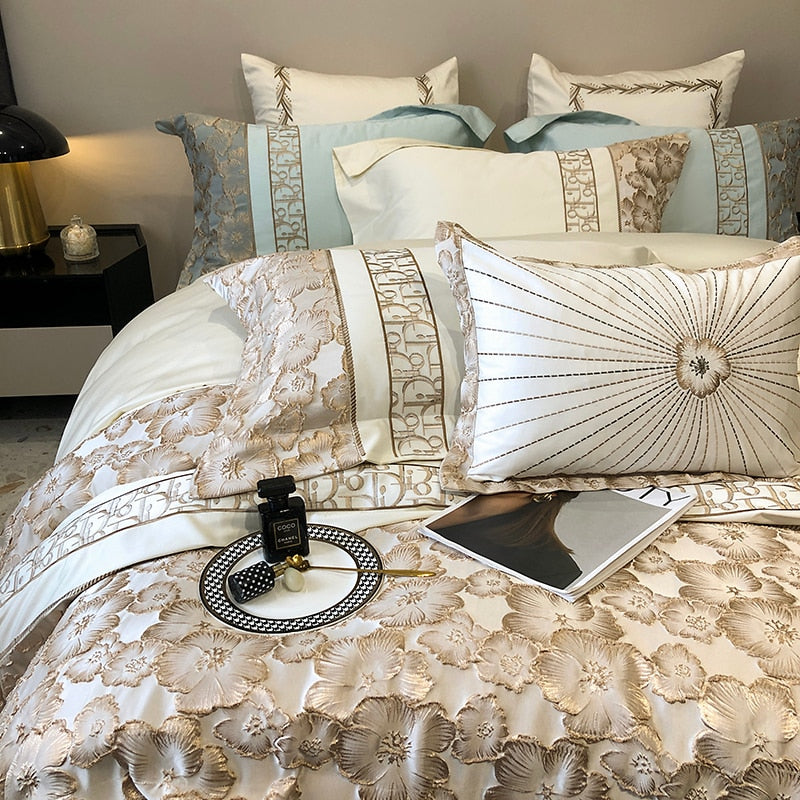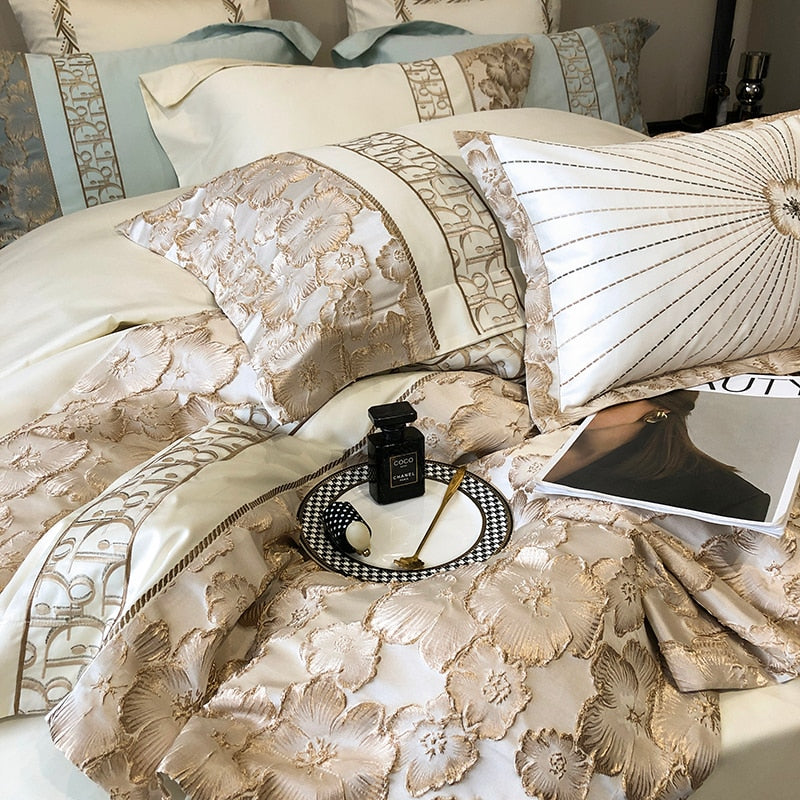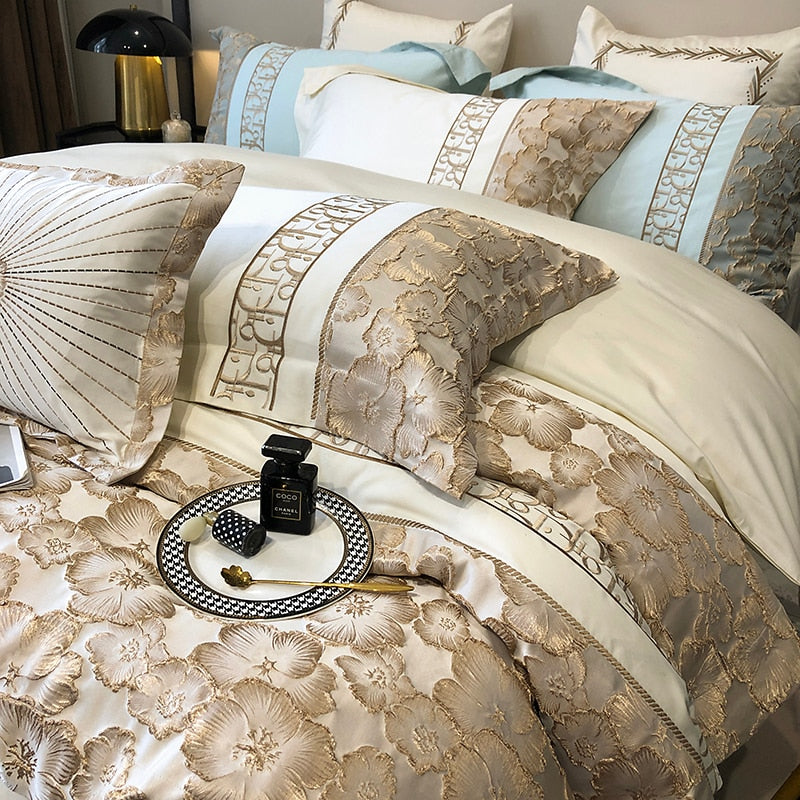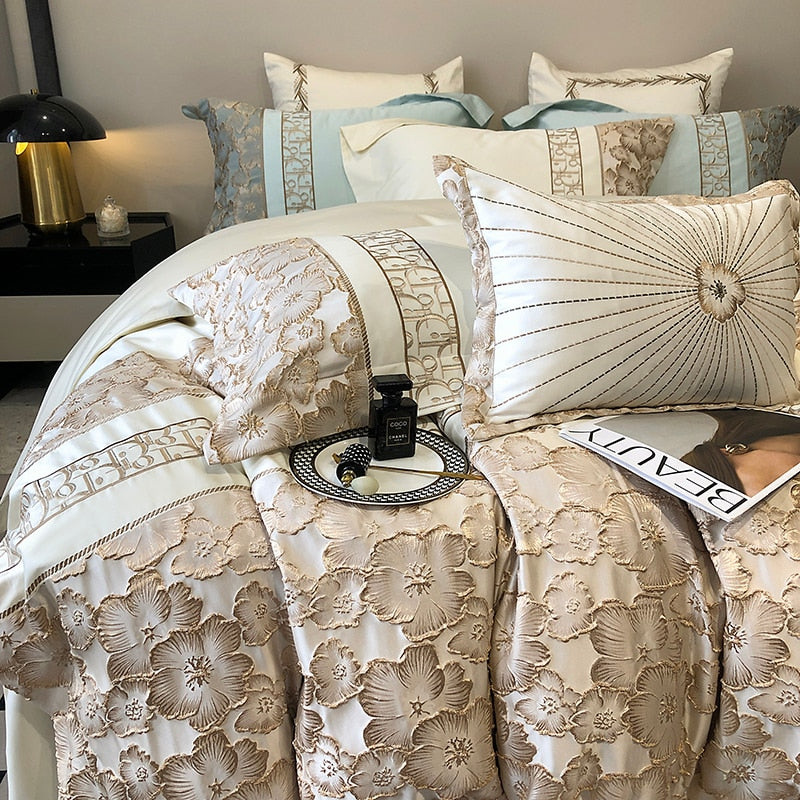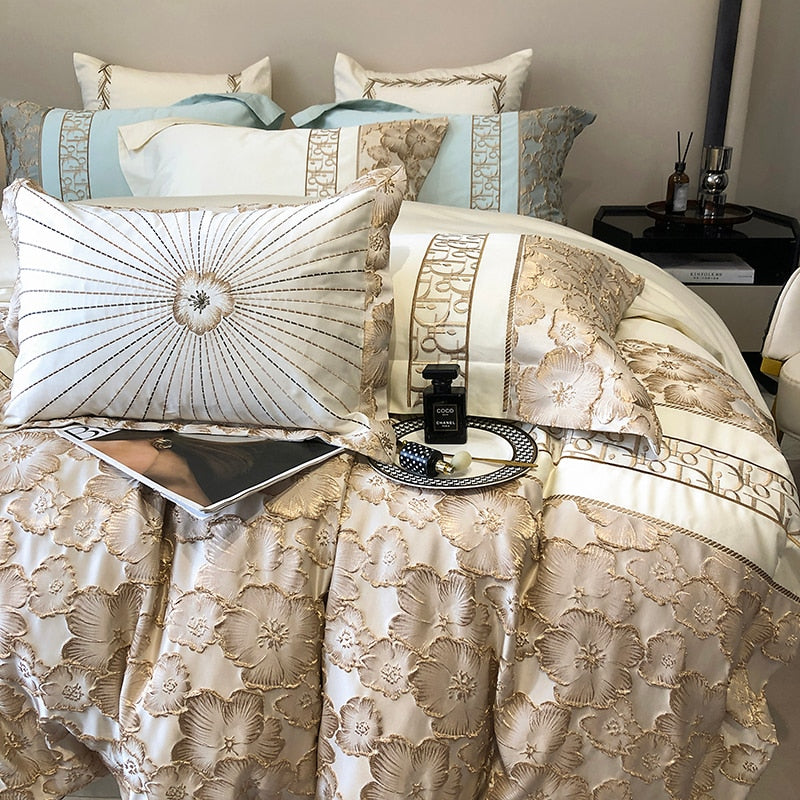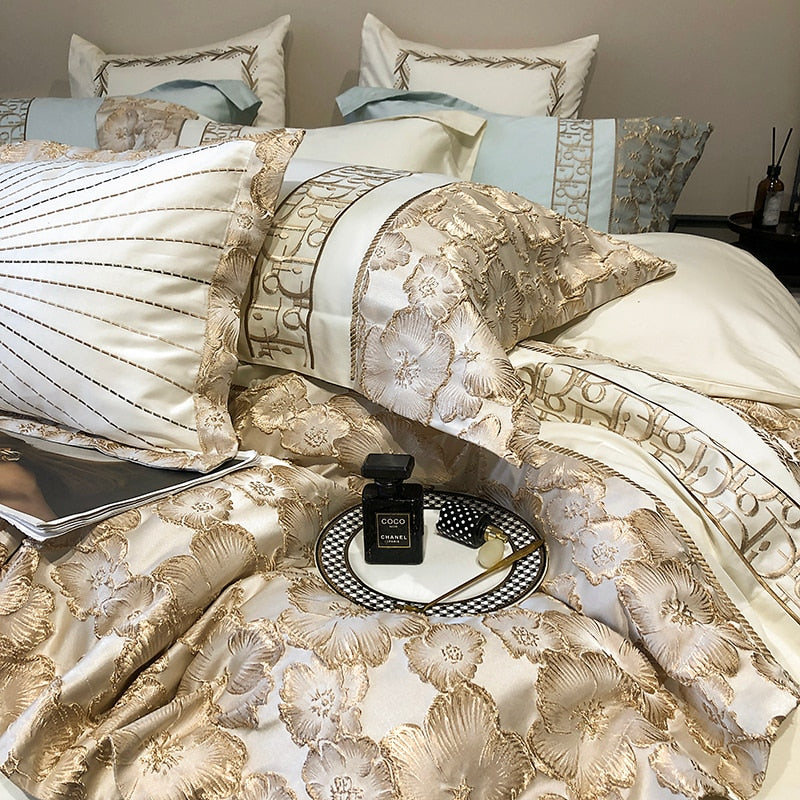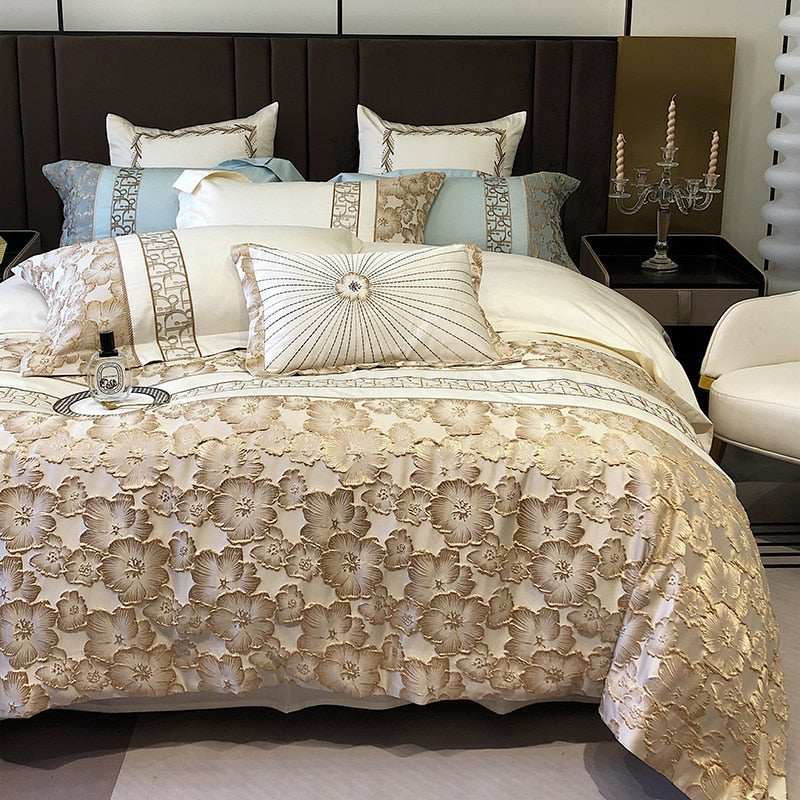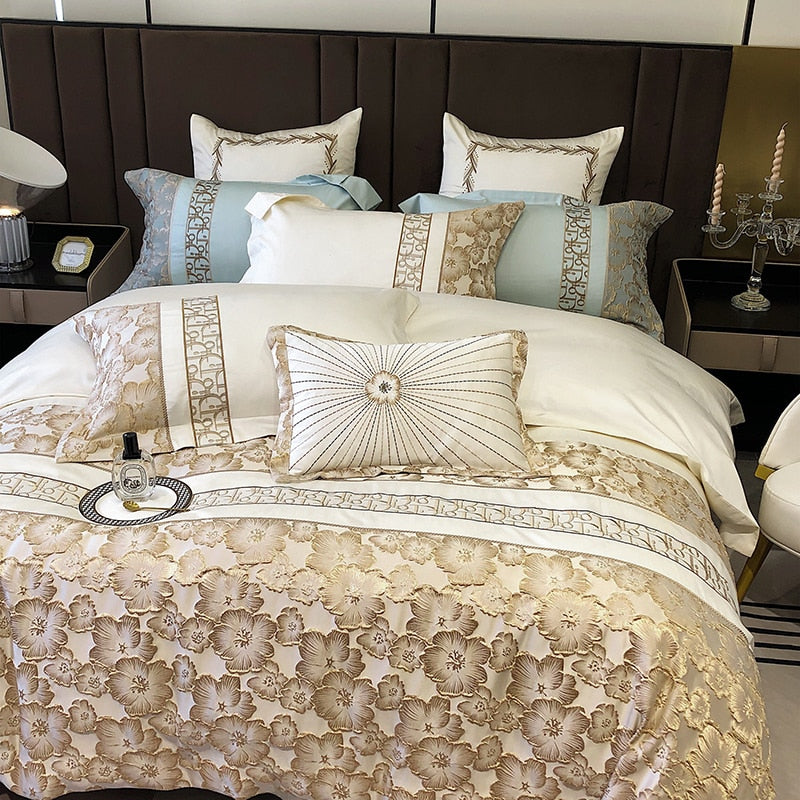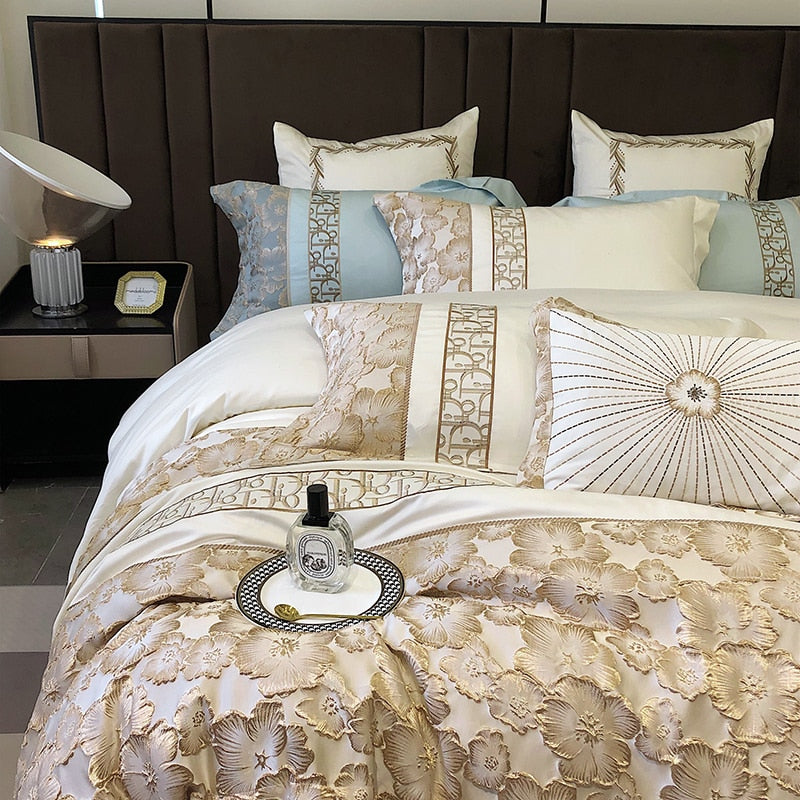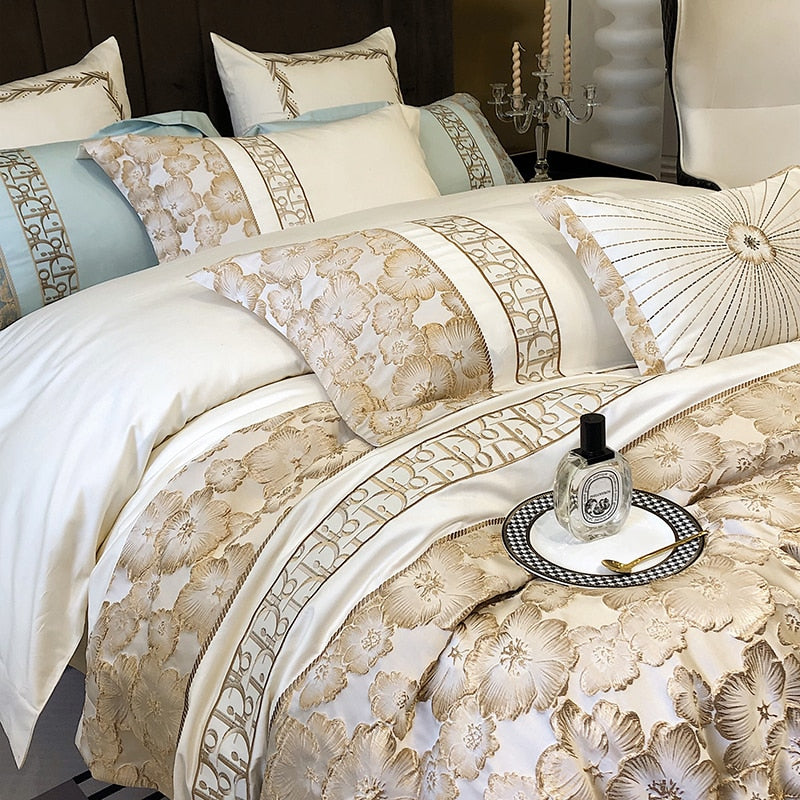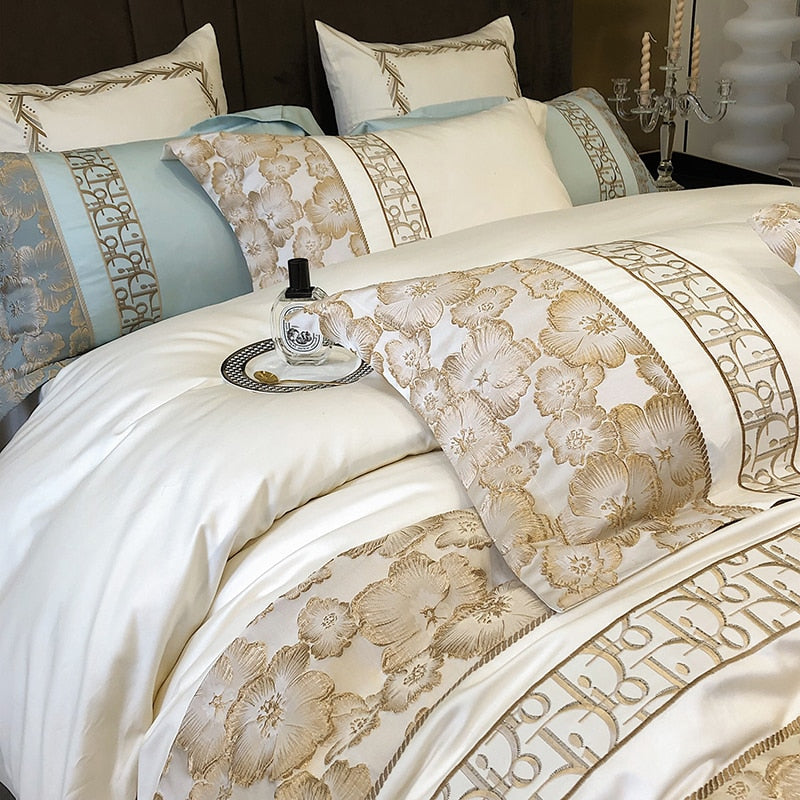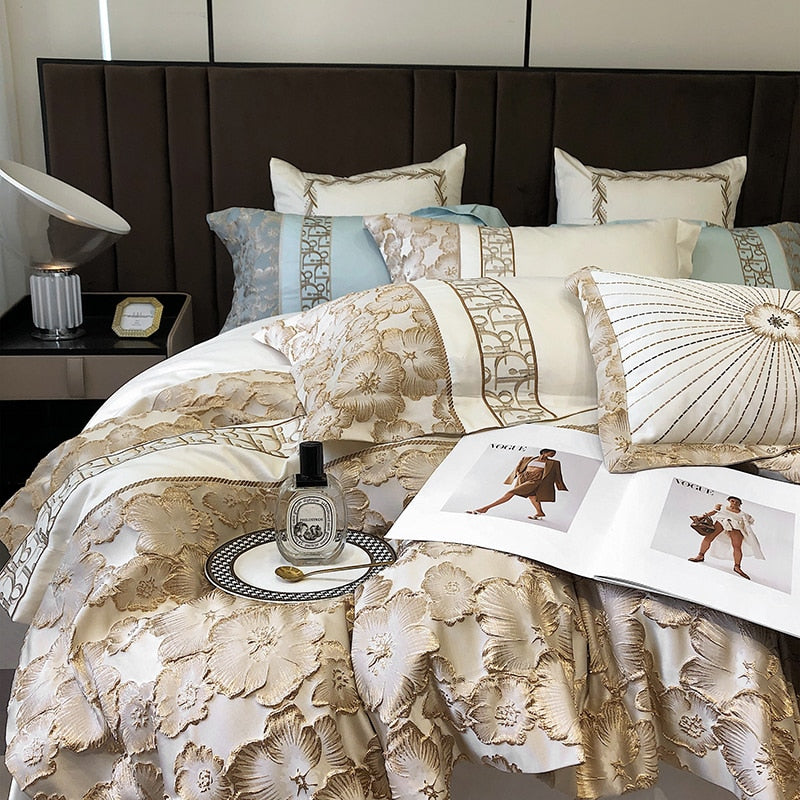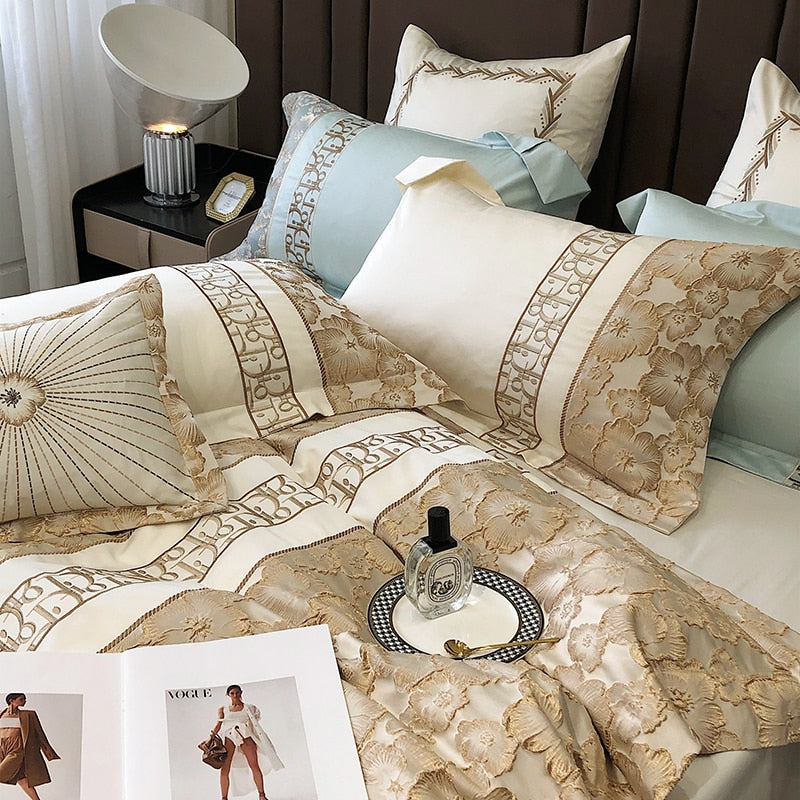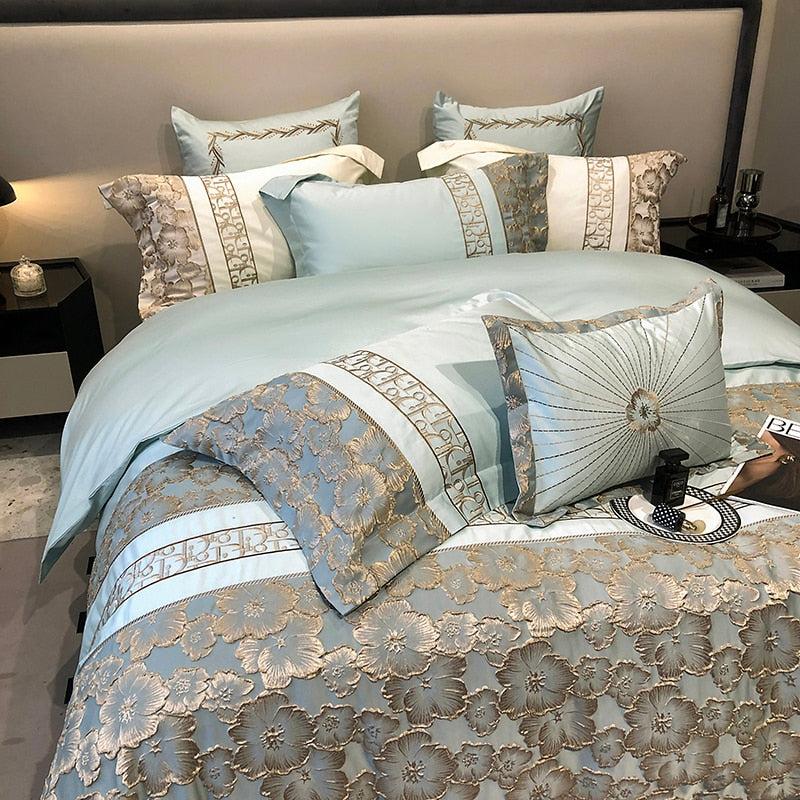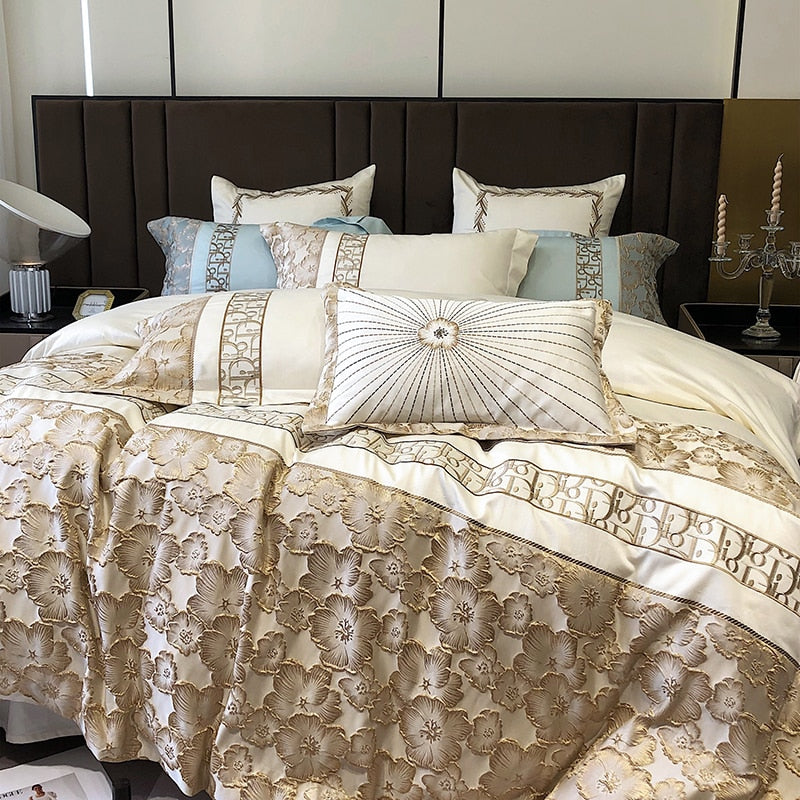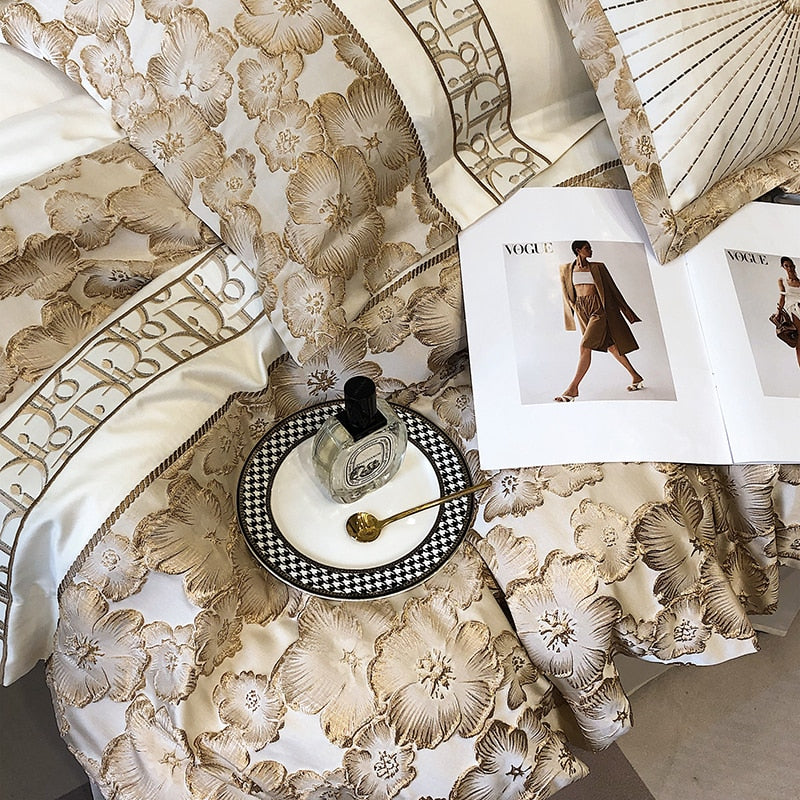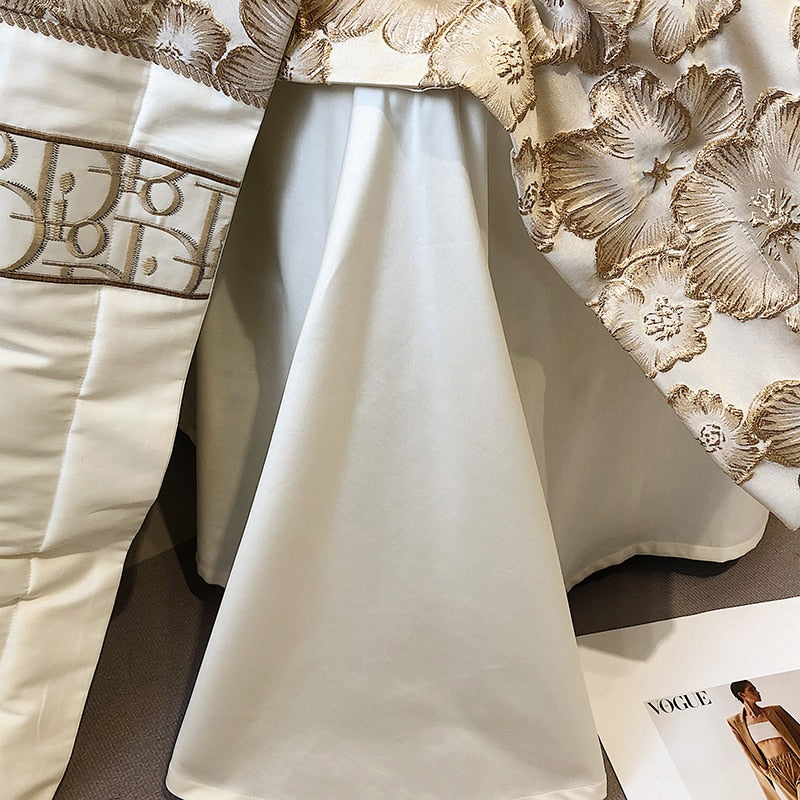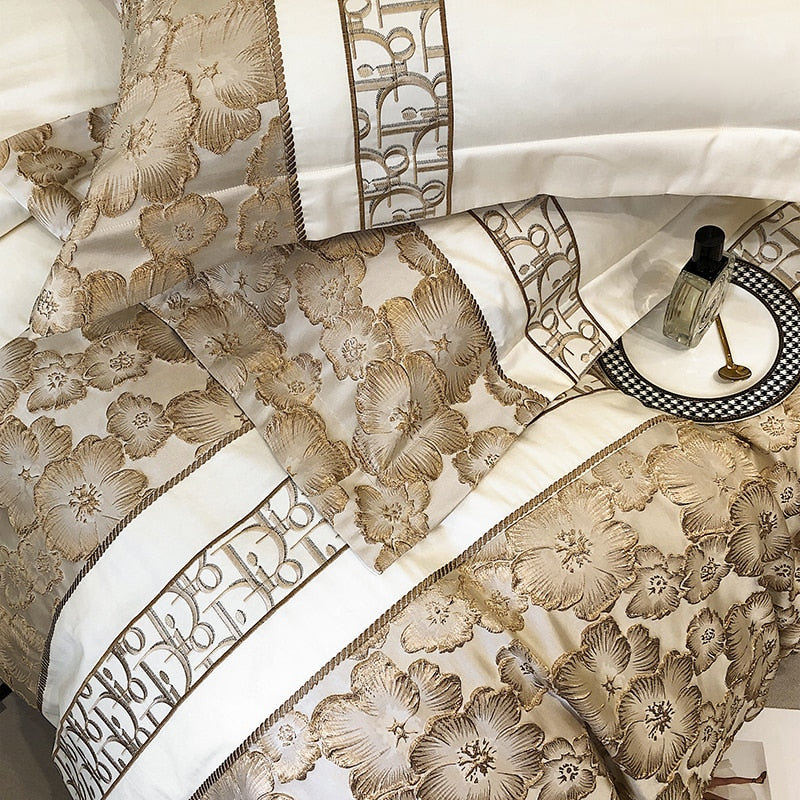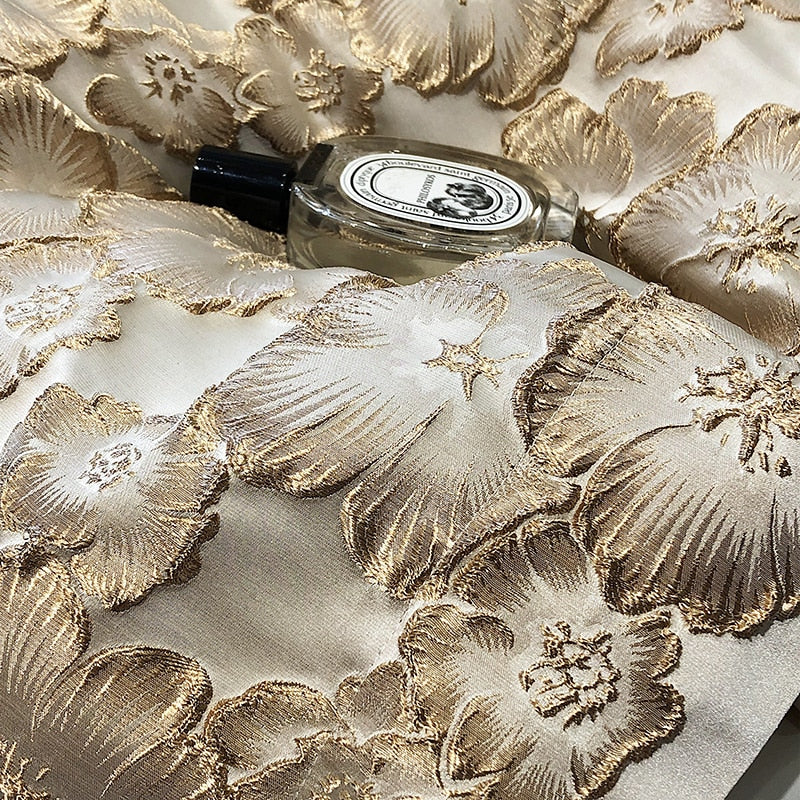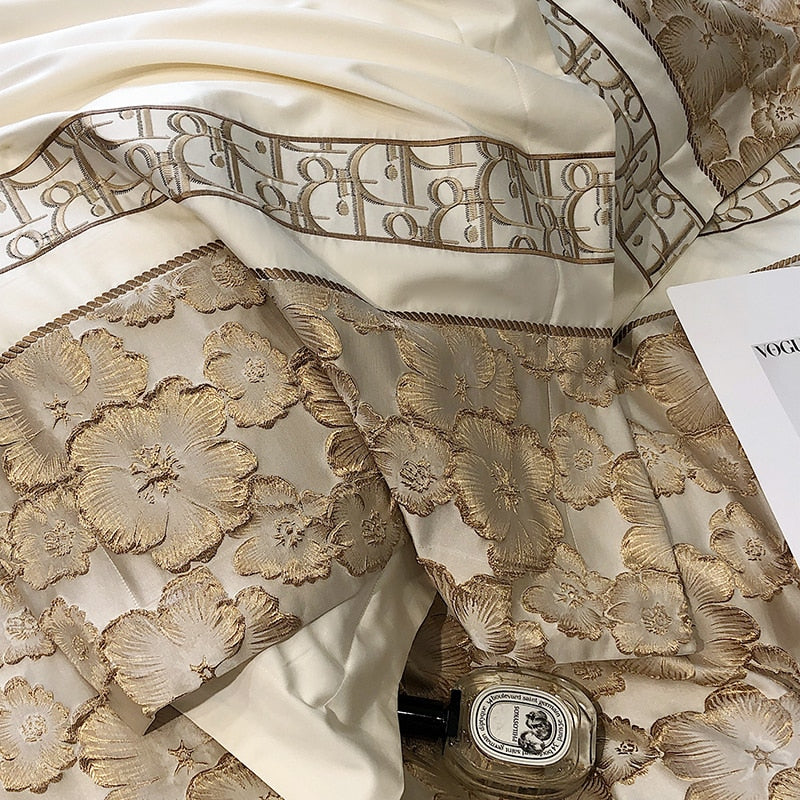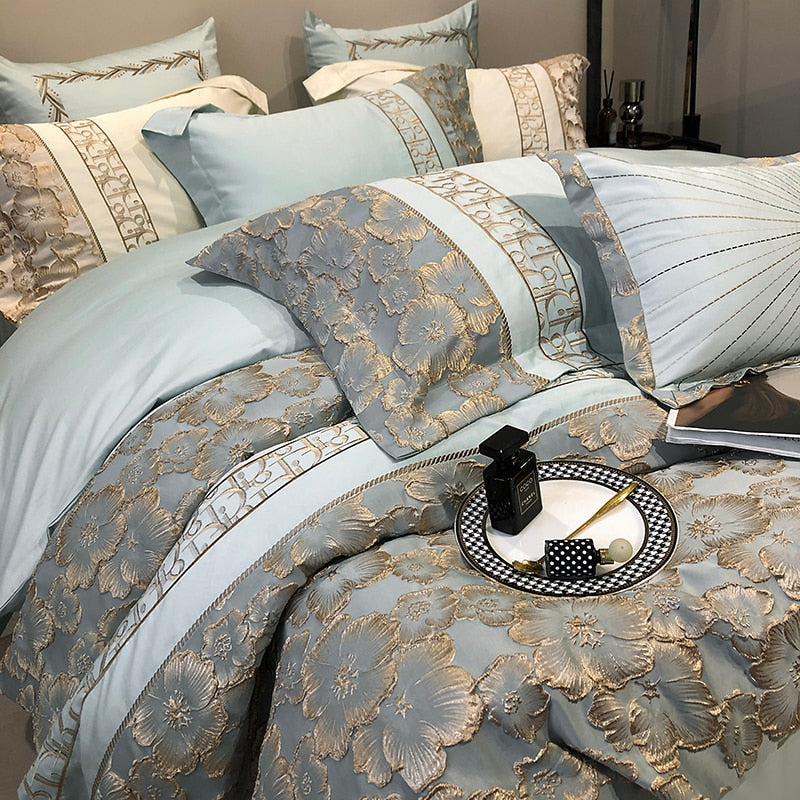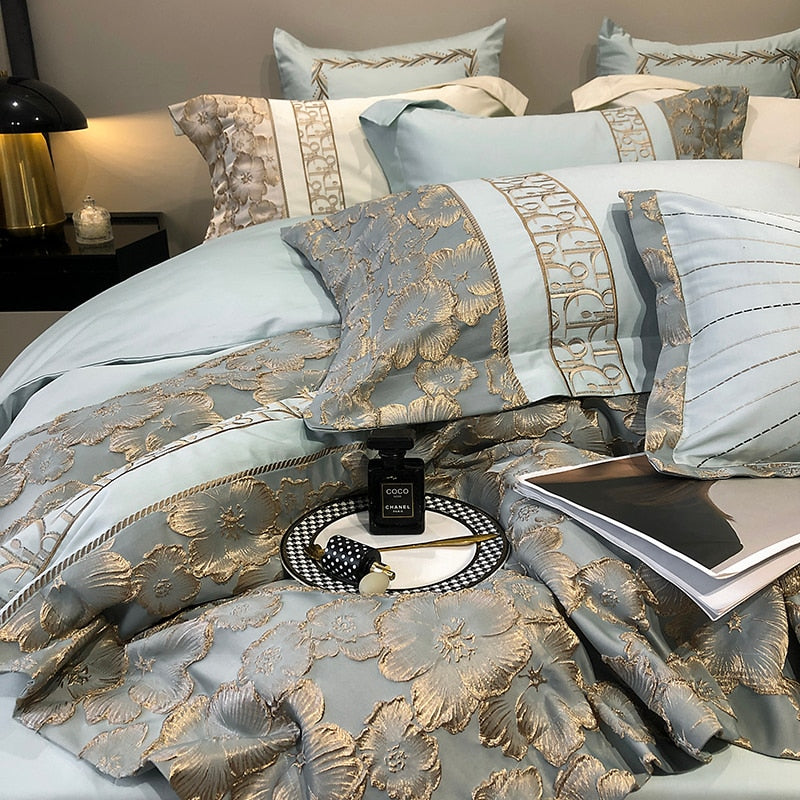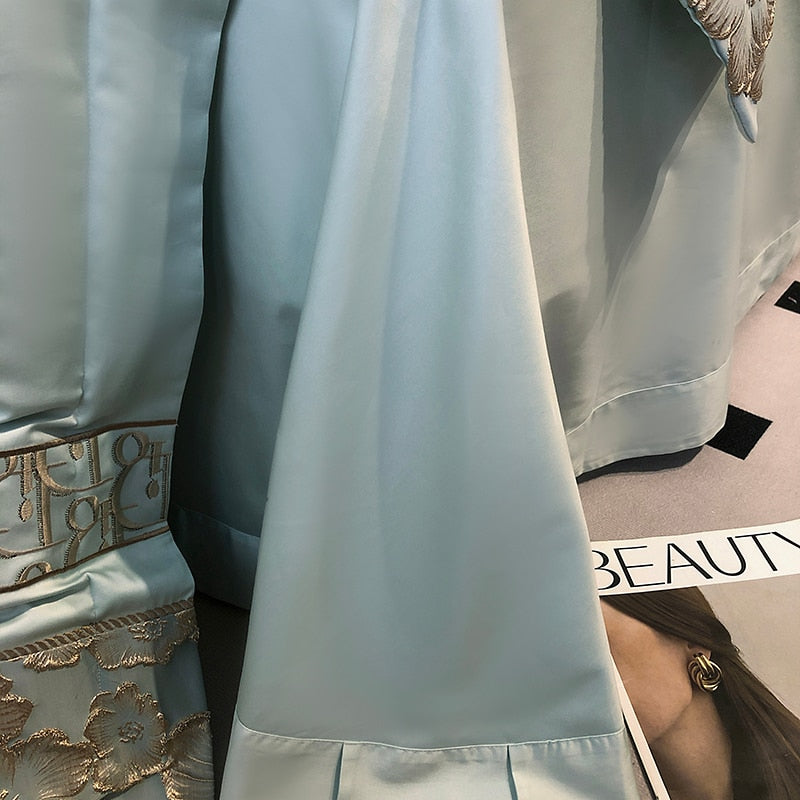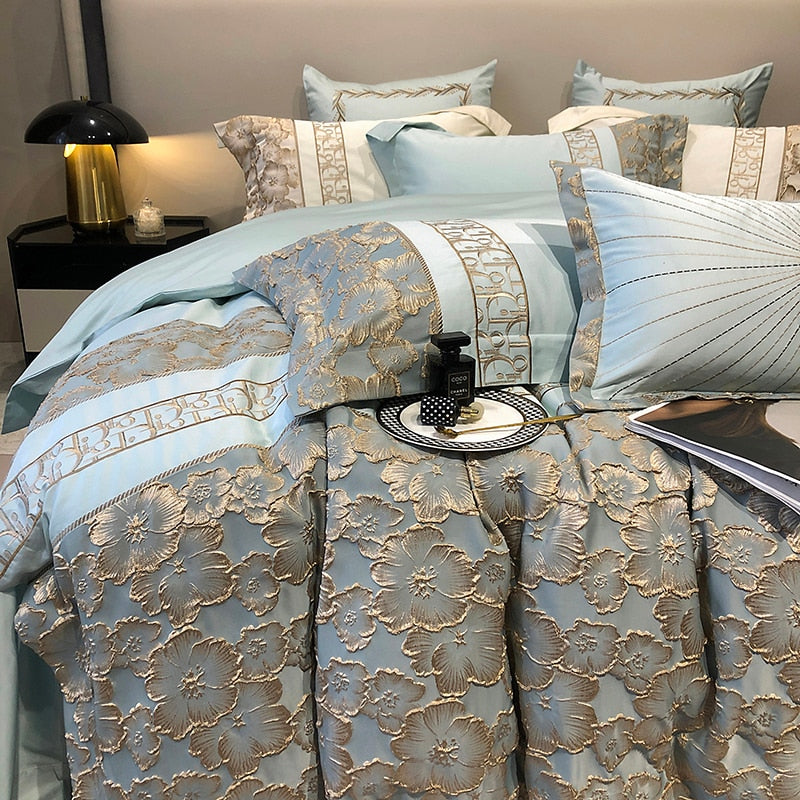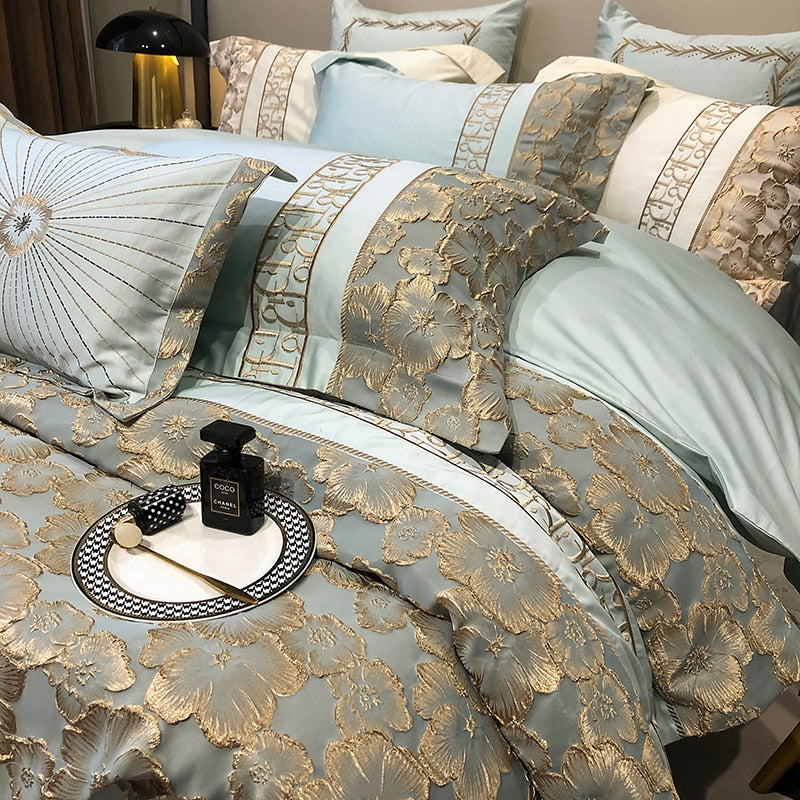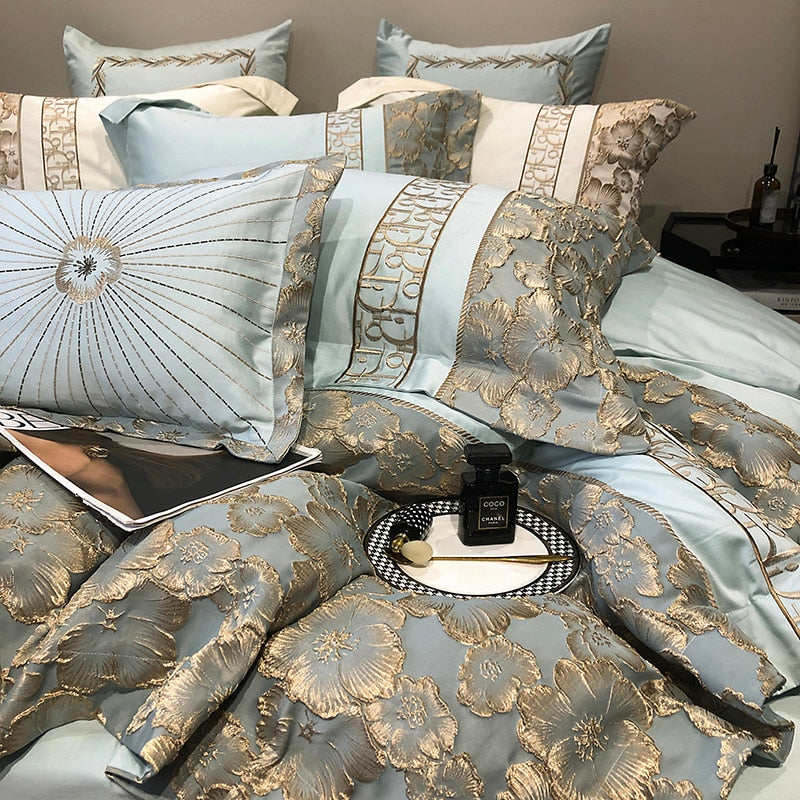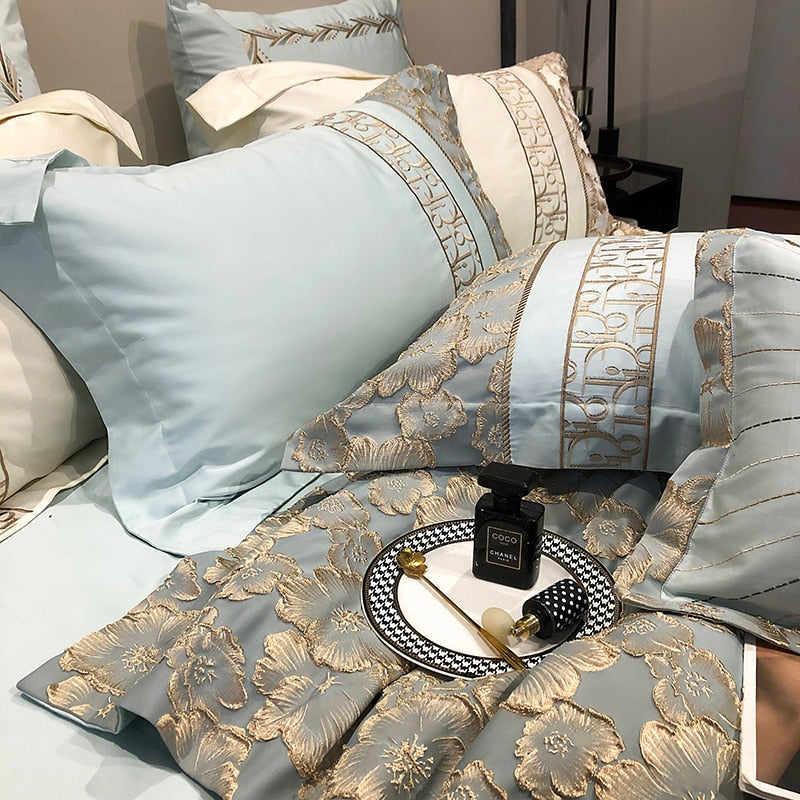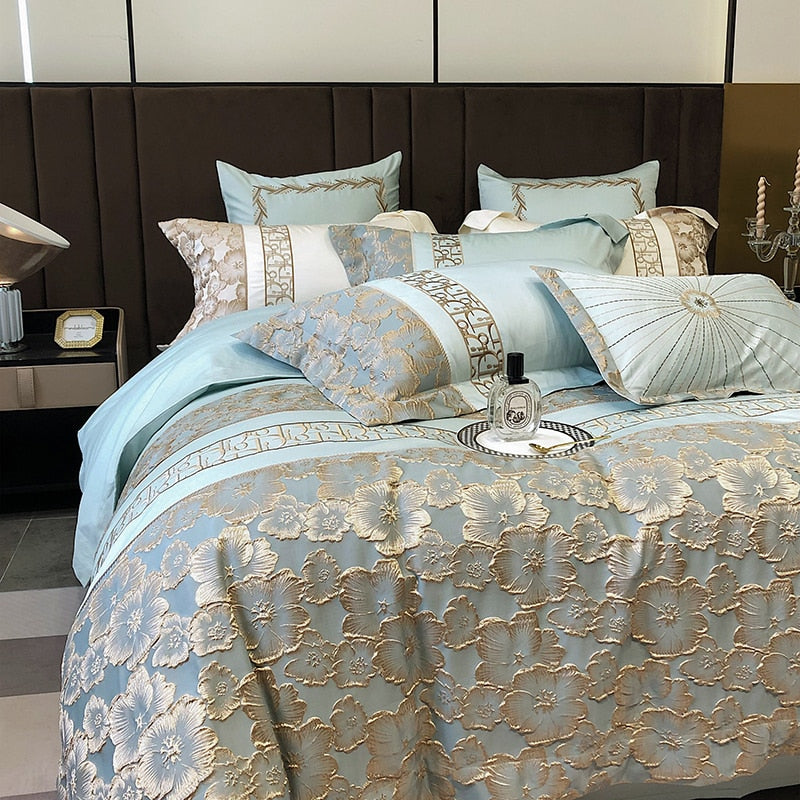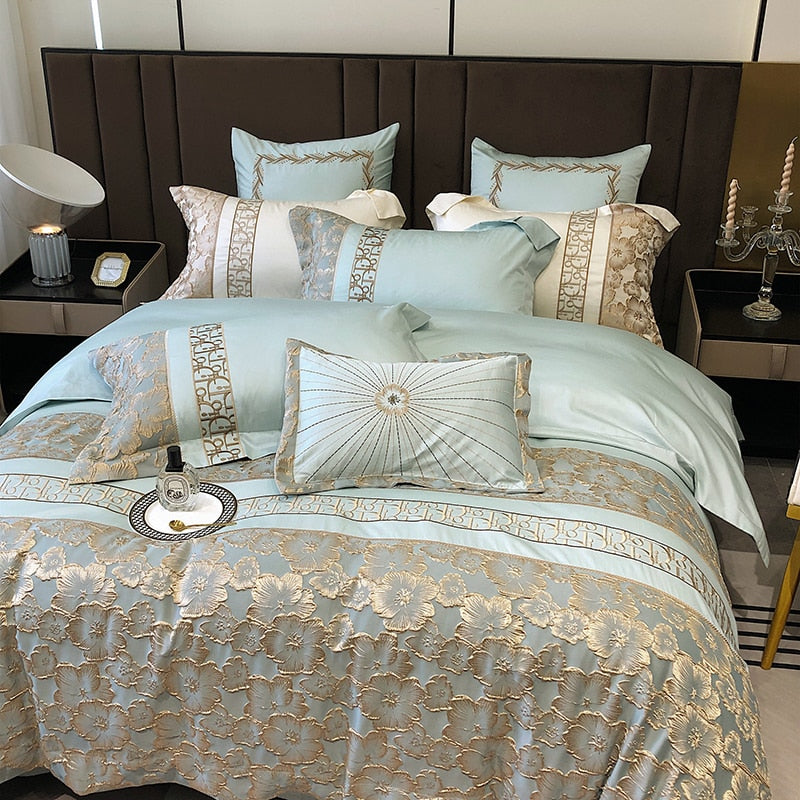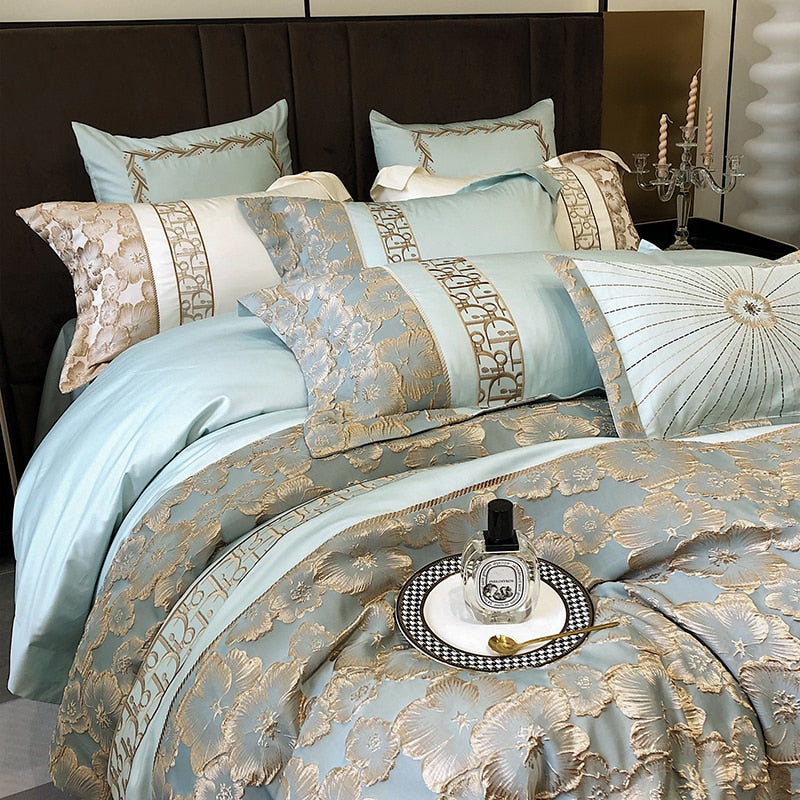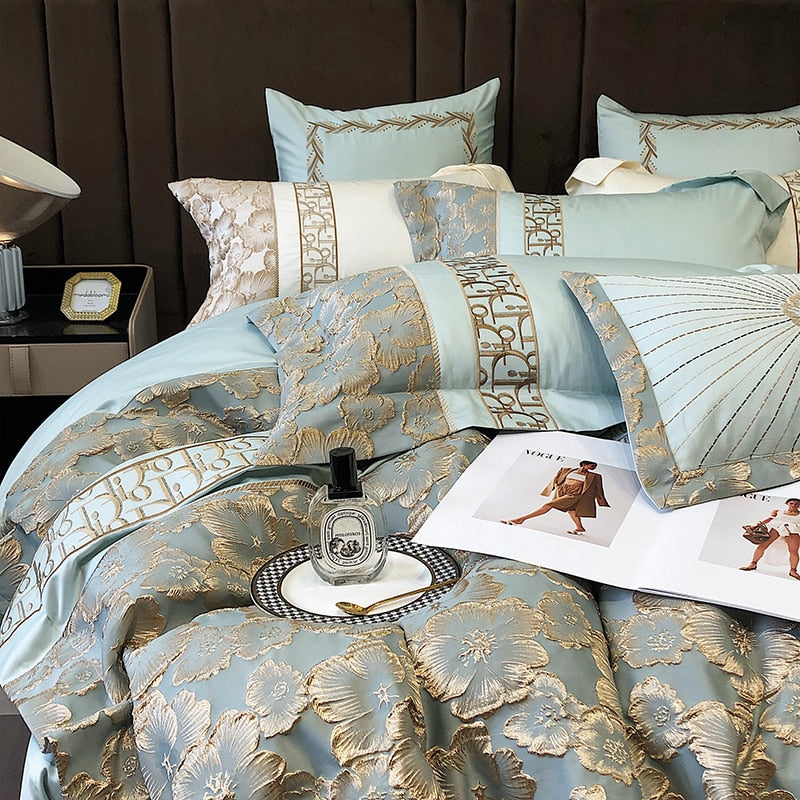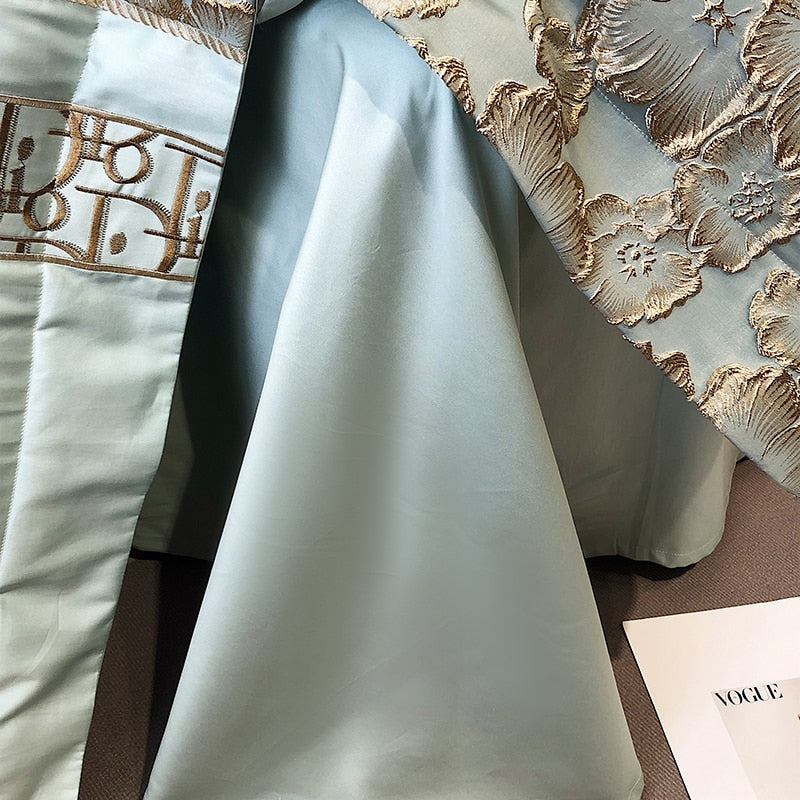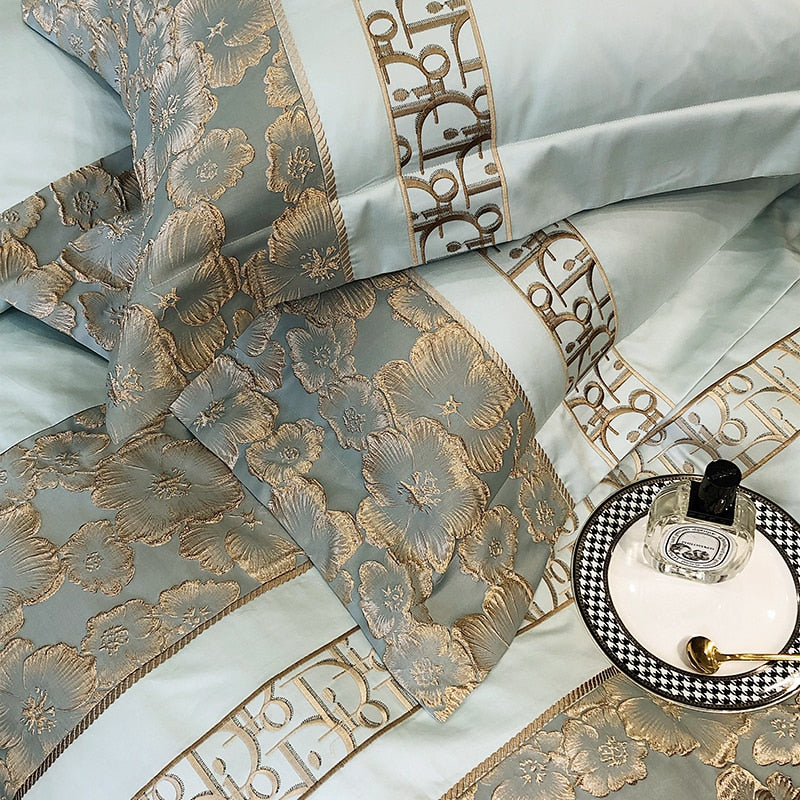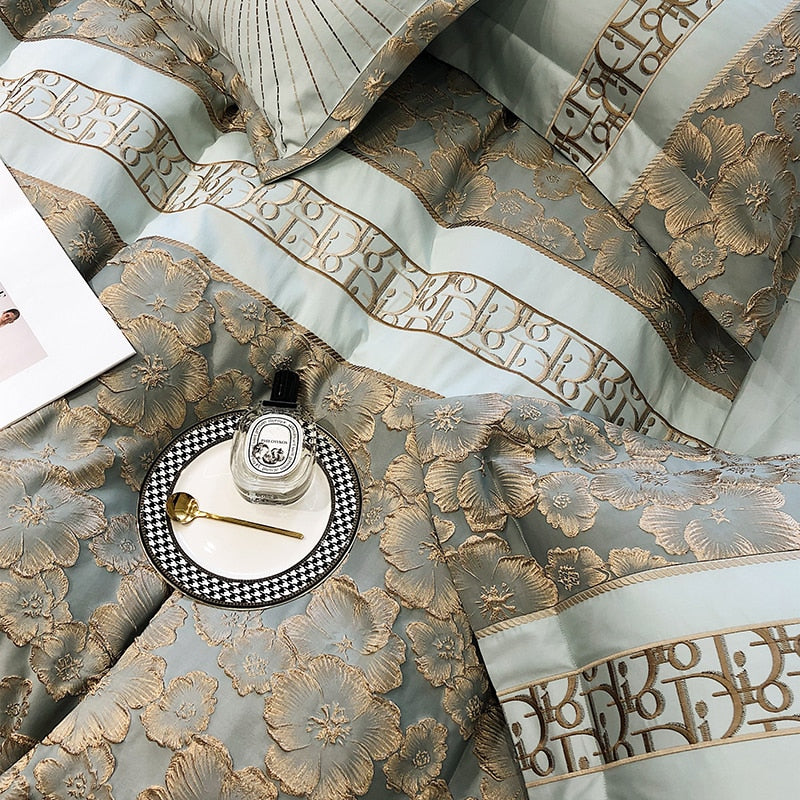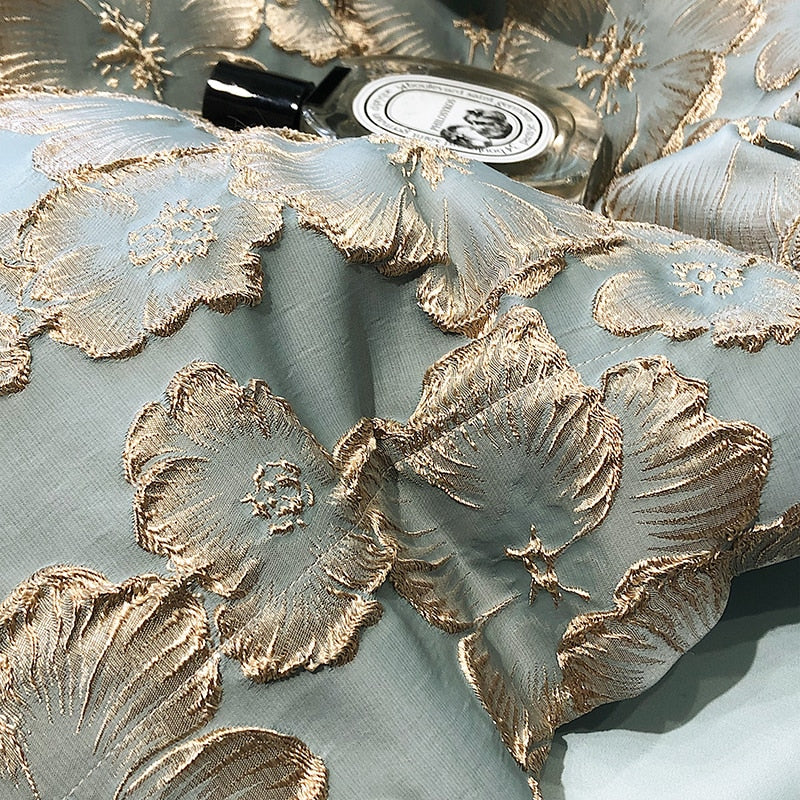 Secured Shopping
SSL Data Encryption

1-5 Years Warranty
Contact us anytime

Hassle Free Return
Within 30 days of received

Full Refund
For damaged or lost item